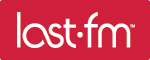 CBS announced just a few minutes ago that is acquiring London-based social music networking site Last.fm for a sum of $280 million. The acquisition is said to be an all-cash transaction, and this seems to be a large win for both sides.
Last.fm has grown extremely popular among the teenagers and 20-somethings crowd within the past couple of years, offering a program which plugs into iTunes and Windows Media Player and tracks and shares users' musical habits on the site.
Claiming to have more than 15 million monthly users, Last.fm has taken over time taken over the personal music space by focusing more on the social networking aspect — something which notably differenciates itself from its competitor Pandora.
As a comparison to other small-startup-big-company acquisitions, MySpace went to Fox for $550 million while YouTube scooped $1.6 billion and FeedBurner $100 million from Google, and Grouper $60 million from Sony. From CBS executive's comment to the LA Times, it's obvious that CBS plans to target its young viewers to the service and grow its presence in this space.
Opinion
There's no doubt Last.fm has been one of the products on the possible-acquisition lists of companies for a long time. Pricing-wise, I do think Last.fm could have fetched more, but it's a price to be with. CBS scored a new product to their portfolio, one that I personally love, and it's not long until we'll begin to see more startups as such getting scooped up. Congrats to those involved in both sides of the deal.