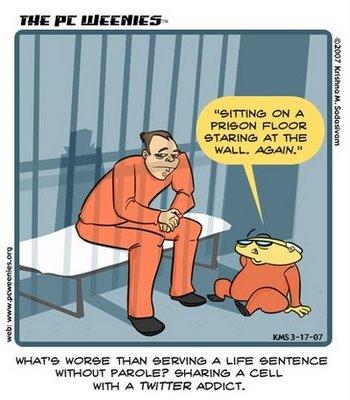 Since we've been doing so much about Twitter lately, it was time for Rev2 to have a good look at the most popular of Twitter apps: online photo services. Two things Twitter doesn't supply are photo embedding and hosting.
With the ever-growing field of Twitter apps attempting to fill in the gaps that Twitter leaves open, it's sometimes hard to figure out what to use and why. Especially with photo hosting apps targeted at the tweet stream. We've narrowed the field down to five great apps you'll want to look at.
Our list is narrowed by popularity and functionality. Not all picture sharing apps are the same, of course, and not everyone needs the same services. You might be a Twitter-only picture sharing type, so you have no need for extras like Facebook and Flickr integration. Or you might be a social media junkie that needs everything all in one. Plus an iPhone app. And geo-tagging.
We're listing them first by simplicity, so the basic Twitter-cific apps are first, then the more integrated apps for wider usage are next.
Twitpic (twitpic.com)
This one has to be at the top of the "best of" Twitter picture app lists because of its huge userbase. It's safe to say that most pictures shared on Twitter are shared through Twitpic. It's absurdly easy to use, has famous people using it like Grant from Mythbusters, and integrates with cell phone uploads. It also allows others to look at photos, comment, and have those comments tweeted. Easy, fun, and quick.
Twitgoo (twitgoo.com)
"What're you lookin' at?" This site's tagline sums it up. It's a simple photo sharing app, but it integrates with most of the popular third party apps for tweeting and is especially popular amongst Mac users because of its integration with the Tweetie app.
Yfrog (yfrog.com)
Holy simple, Batman! This site, of all those on our list, is probably the simplest, most straight-forward of the photo sharing apps for Twitter. It does one thing: put up photos for twits. That's it. Of course, it's from ImageShack and everything they make is as simple and single-minded as it can get. Many of us are amazed that this service isn't higher on the popularity list.
TweetPhoto (tweetphoto.com)
It's name is what it is, but it's also more. This is the first on our list of "integrate them all" apps for photo sharing. It
does everything but burn a family CD for Christmas. You can ad geo-tagging, favorite your friends' photos, share on Facebook, look at viewing stats for pics, and more. This is the not the most complicated photo sharing app for Twitter, but it's up there.
Pikchur (pikchur.com)
After losing the third grade spelling bee, the makers of this app got famous by building Pikchur LOL, just kidding guys. This is the multi-platform app of photo apps. You can share with pretty much every social networking site out there using this one. It integrates with Twitter, Facebook, Friendfeed, Tumblr, Flickr, and others. You don't even have to sign up, you can just upload a photo and grab a link to it for a one-off if you want. Of all those on our list, this is the most feature-rich and useful, but it's nowhere near the top in usage. The company really seems to grasp the market and seems to be poised to make a run at the other more known used sites.
That should narrow down your search some. Twitpic remains the leader in popularity, but some of these others are gaining ground as their usefulness begins to catch on. There's a rumor that Flickr will be adding Twitter functionality as a built-in soon, but it's just a rumor, so take it for what it's worth.